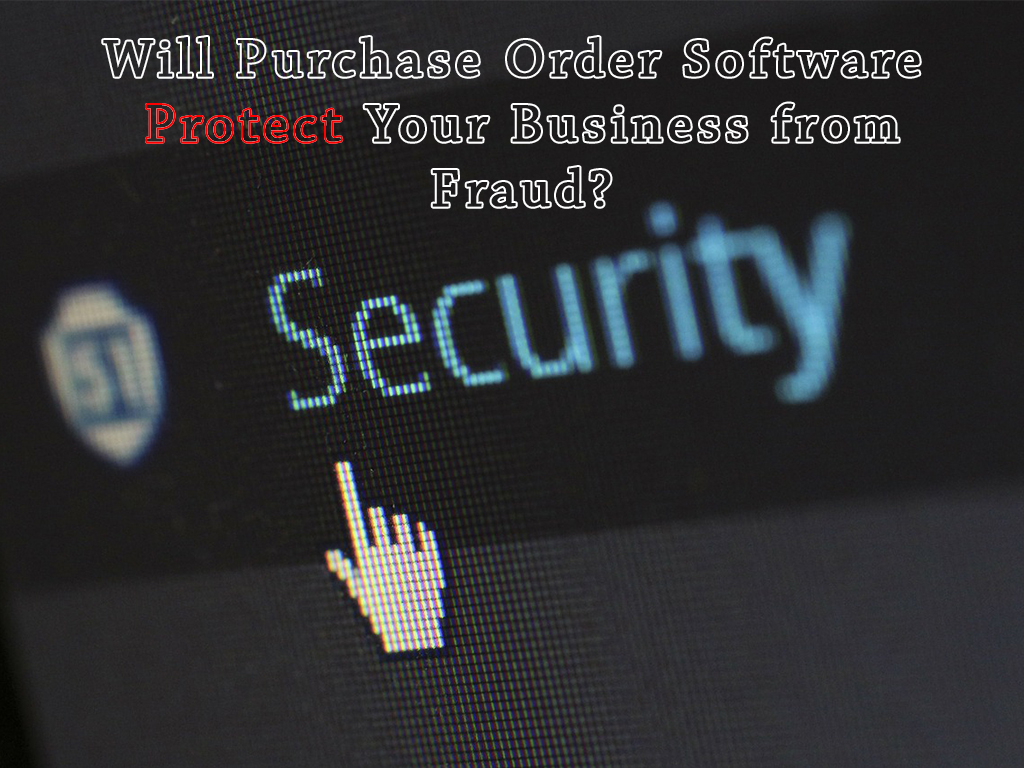 This article takes a brief glance at the routes in which purchase order software is utilized as a part of business and specifically with respect to fraud prevention. In today's economy you want to build a proficient system while also protecting yourself from fraud. It is important that you remain cautious in today's quick moving universe of business, yet at the same time continue moving forward. Cautious doesn't mean to put the brakes on and stop implementing better systems. In the event that you don't stay aware of and participate in new developments under the excuse of being cautious, you may inadvertently put your business at further risk. A key component to a comprehensive risk prevention plan is the utilization of purchase order software. Such software permits you to investigate your information, accelerating better business practises, automate processes and spare you time creating better efficiency.
You can invest additional time into risk prevention and monitoring since purchase order software liberates you up from investing all your time managing smaller scale tasks. The proficiency of your business model can be enhanced on many levels by taking advantage of the numerous characteristics purchase order software offers. A few examples are having the capacity to set up programmed item orders when your stock is running low, reports at the click of a button, and automatic matching of PO's to deliveries, and the list goes on.
All your monetary transactions will be recorded so you can quickly view cash flow in real time. Just as you can easily view big picture summaries, the software will allow you to easily dig deeper and see the details of specific orders, returns and other client transactions. Profits grow as efficiencies improve through the use of purchase order software. All your data will be secured with the latest security measures. Abnormal transactions can be automatically flagged and alerts raised and sent to the appropriate personnel to help stop fraud in action.
As far as risk prevention goes, utilizing purchase order software is one of the best options for you. Paper based systems are difficult to manage and even more difficult to prevent fraud. Software will allow you to benefit from all the advantages of the software with the added security to prevent fraud. Rules can be added to the software that in many instances make certain types of fraud virtually impossible. Think of it as a fraud vaccine; it won't prevent all fraud just like the polio vaccine won't prevent all viruses, but it will do the job wonderfully for the areas it is responsible to protect. Other types of fraud become far more complicated and will go a long way to discouraging the fraud from the beginning. And in the cases where fraud is perpetrated, the software can be used to track down and put a stop to it in a timely manner. Purchasing software won't guarantee protection from everything, but it will drastically reduce the risks involved and help you more quickly stop fraud that sneaks through.

s
January 30, 2014
BY Bellwether