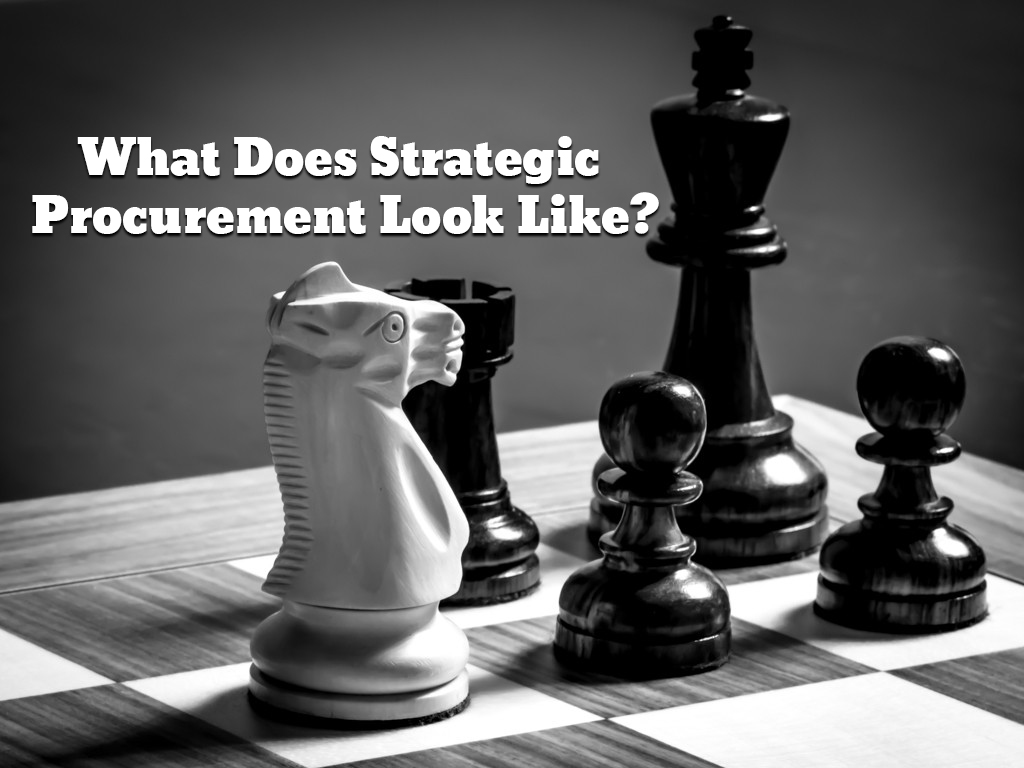 Strategic procurement in an organization must aim to deliver improved business performance. The focus must be on making bottom-line savings. Managing and sourcing the supply base in an efficient manner is the key to success in that direction. Strategic procurement is a process that works with the aim to continually re-evaluate and improve the activities pertaining to purchases made in an organization. As far as organizations involved in production are concerned, it is considered to be a component of the SCM (supply chain management). But whether your business is involved in production, services, or any other industry it is prudent that you also apply the techniques of strategic sourcing.  The purchasing department must make an assessment of the company's present spending as well as the supply market. The total cost analyses have to be done and suitable suppliers must be identified. A sound, strategic procurement strategy must be devised and negotiations must be made by the purchasing manager.
Making sustainable improvement is important since procurement is not a one-time activity. It goes on indefinitely in an organization as long as the company is functioning.
Procurement must provide source of value. The approach must include support for full-scale transformation of procurement and targeted improvement as well. Strategic procurement helps realize tangible benefits in that favour the organization.
The key objectives that strategic procurement must focus on are listed below:
Enhancing supplier relationship
Identifying and delivering bottom-line saving
Compliance to contract, buying channels and suppliers in an improved manner
Effective and efficient Source-to-Pay process
Maverick buying
Imparting skills to handle procurement challenges
Controls not applied properly
Supply base being unrationalized
Technology tools being used in an inefficient ways
Low quartile performance of SG&A cost
Manual purchasing and sourcing processes throughout the organization
Not having a formal program for supplier management
 The business issues that strategic procurement must address include the following:
Strategic procurement must result in value creation. It is an important tool in conceptualizing novel business models that seek improvement in efficiency.
Implementation of strategic procurement:
The success of implementing strategic procurement depends on three pillars:
Governance Structure: It is essential to have a good governance structure to make strategic procurement effective.
Organizational Model: Strategic procurement must be introduced in the organization in a phased approach.
Sourcing Model: The sourcing model must be a robust one for the success of strategic procurement. The sourcing model must focus on category plans, supplier-relationship management and spend analysis.
So what does strategic procurement look like in your organization? How will you get there? It has to start somewhere so why not take the imitative today?
March 18, 2014
BY Bellwether