Business intelligence (BI) is all about data that can be used to improve business functions. One is the procurement functions, which is integral part of corporate performance. Procurement can be a complicated process, but business owners must be able to continue to obtain high-quality products and services at sustainable costs. BI is an effective way to do this as it provides essential data to businesses who may not have the information they need to make the correct business decisions. 
What is Business Intelligence?
In general, BI is the use of analytics, technologies, and software to retrieve and extract data from enterprise resource planning (ERP) systems. That data is then converted into readable, valuable information. 
BI allows businesses to summarize lots of data into meaningful, fact-based information. This information helps business owners and stakeholders make decisions and solve information-related problems. 
Procurement Software
Purchase order software provides its own business intelligence. Because business intelligence is all about data, effective purchasing software can quickly interpret data and turn it into readable information for business decision-makers. It can also automate processes, such as approvals, to make the entire procurement process go faster. At the very basic level, the data provided by procurement software can help businesses determine where in their procurement process, there is a breakdown, causing the entire process to delay and negatively impacting business relationships. 
Business Intelligence and Procurement
Business intelligence and the software that comes with it can help with strategically sourcing goods and services to provide procurement analytics. E procurement software can easily provide your business with the business intelligence it needs to make important decisions. 
Procurement and supply management can keep costs down. The management of these aspects of a business should include real-time collection, tracking, and analysis of every part of the procurement process. The most effective procurement software collects and analyzes data at each stage to ensure optimum cost and maximum profit. Each activity, transition, and event generates data that should be analyzed. 
Let's take a look at how business intelligence involved in the procurement process can improve its function. 
Real-Time Data to Identify Cost Savings
Organizations should integrate spending and transaction data across departments into a single system. Blending these sources allows the procurement team to gain timely insight into spending patterns and take measures to correct any issues. In other words, BI allows the team to be proactive instead of reactive. 
Procurement data used to focus on the past, but this approach is now evolving. Intelligent data will help procurement teams work with data that looks forward and proactively develop strategies. 
Data-Driven Decision Making 
You may have experienced aspects of ineffective processes, but were unable to prove them, making it difficult to enact change in the procurement process. With interactive dashboards, the procurement staff now has the data to back up their decisions. By collecting this data over time, it can positively influence procurement strategies across departments. The data can then be used to set key performance indicators (KPIs) so that teams can evaluate factors that are crucial to success. 
BI dashboards help to ensure proper data integration so that changes can be made in real-time. 
Analyzing Supplier Relationships
The difficult and complex process for maintaining supplier relationships can create strained partnerships. Without the proper data and insights, there is a lack of trust and transparency between partners. 
Your business requires quality goods and services by a certain date at the best possible price. On the other side of this, the suppliers need more business, and they want to receive advance notice of purchases and demand patterns. There is a new procurement trend dealing with supplier relationships that involve optimizing value over just price. This will determine the total cost of acquisition and operating costs. Procurement analytics provide insights that will further develop beneficial symbiosis between businesses and suppliers.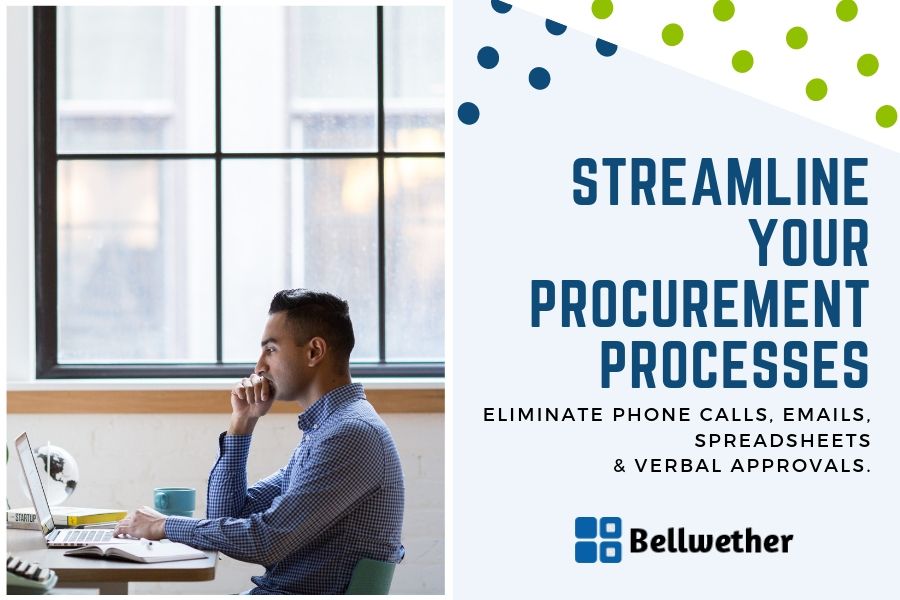 Enabling Automatic Purchases
Using BI solutions within the procurement process can provide benefits to both the supplier and business. These applications can lift the workload burden off of the busy shoulders of many procurement teams. 
Procurement professionals often have to spend much of their time with transactions, distracting them from the more complex responsibilities involved in strategic sourcing. BI dashboards make automated purchasing possible, reducing the buyers' workload and allowing them to focus on more difficult tasks. 
With this, the buyer doesn't need to be involved because the information is sent directly to strategic suppliers so that the business receives the best value for the items they need within the established time frame. Automated purchasing allows buyers to provide concrete feedback to their suppliers. 
Monitoring Performance
BI lets you monitor supplier performance in real-time. With easy access and data-based decision making, you can choose the suppliers that benefit your business. With BI tools like dashboards and reports, the procurement team can easily analyze cost, quality, and delivery performance by the supplier. 
These analyses allow for quick identification of the most efficient and reliable business partners to provide data and support communication with them. If a supplier has breached the contract, you will then have data to back up your claims. Also, by utilizing data visualization practices, you can view and compare supplier performance quickly and easily. 
Increasing Transparency
Data allows for transparent and business-beneficial negotiations between businesses and their suppliers. BI tools can organize data and tell a story to show how suppliers are performing compared to other suppliers. BI purchasing software dashboards can show this information:
How the suppliers are evaluated

How they are performing 

Comparisons with their competitors

If the data is accurate, unbiased, and current
Final thoughts
An effective procurement process should always utilize procurement software to get the best, real-time business intelligence. This data will provide individuals across departments with the analytics they need to make data-driven decisions. This information will help increase efficiency and keep costs down, helping businesses achieve success and growth.