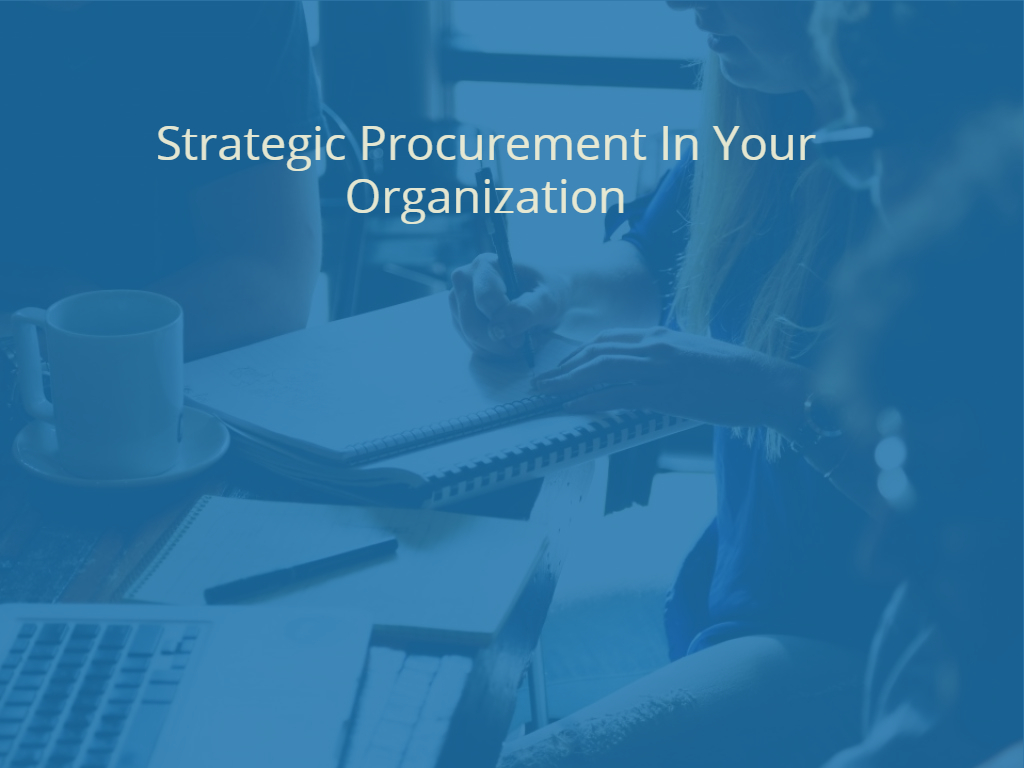 If you are a professional working within a company's procurement department or are an individual who is tasked with procurement for a smaller business, it is smart to find ways to maximize your time and how to best put your resources and your people to work.  That is where strategic procurement comes into play.  To begin thinking about strategic procurement and how it can be put to use in the most effective way within your specific company or organization, we must first define exactly what strategic procurement is, how it works and why it can be such a great benefit to your business.
What Is Strategic Procurement?
First off, let us define what a strategic plan is.  It is a plan that is crafted with the aim of eventually achieving goals that may be quite far off in the distance, such as five or ten years into the future.  A strategic procurement strategy does not simply involve coming up with short term solutions, but rather involves coming up with strategies that will work in the long term.  Strategic procurement plans are generally created by top level management within a company or within a company's procurement department.  A strategic procurement plan will also have an influence on the way that tactical procurement plans are developed and implemented.  A strategic procurement plan is a comprehensive plan that takes into account the stated goals and needs of the procurement department and of the company as a whole and then works in a targeted manner to achieve them, over time.
How Can You Decide If Strategic Procurement Is Right For You?
The first thing you must do is consider the long-term goals you have set for yourself, your department and/or your company as a whole.  Perhaps you wish to upgrade your software so that you can use the very latest in procurement technology.  Perhaps you wish to get your entire team certified.  Perhaps you wish to prove your team members with additional training or continuing education so that they can all become high performers and valuable members of your team.  Perhaps you wish to strength the relationship between your procurement department and the various other departments within your company.  All of these desires can be written into a strategic plan.  If you have only been thinking about these goals, chances are you aren't any closer to achieving them than you were when you first conceived the idea.  Strategic procurement involves setting a plan so that you hold yourself and your department responsible for achieving your goals.
You should also recognize that strategic plans on their own may not be enough to turn your department around and get the wheels turning so to speak.  Do not think of strategic procurement as an island, it is really more of a peninsula and it is connected to tactical procurement.  Next week's article will explain what tactical procurement is and how it works hand in hand with strategic procurement to help you and your procurement department to get that much closer to achieving your long term goals.
September 27, 2012
BY Bellwether