Small-to-mid sized businesses are always finding ways to improve workflows and create efficiency to save money. While there are many different ways to execute the purchase order process, there are a few trends that are becoming increasingly popular for SMBs.
What are the top trends that affects procurement process among SMBs?
Increased Automation
Automation promotes efficiency and productivity, helping businesses control costs and improve workflows that benefit their customers and the business itself. Believe it or not, there are still many small businesses using spreadsheets from Excel to manage fheir purchasing process.
A simple spreadsheet is unable to keep up with purchasing demands and is prone to human error that can devastate the procurement process. E-procurement software is becoming more popular as businesses see the benefits of automation and how it makes their business run more smoothly and with less errors. Automation can take place at any part of the procurement process that doesn't require much human intervention. Instead of taking a purchase order and manually inserting the correct information into a new invoice, procurement software is able to automatically produce an invoice based on the precise information on the purchase order, making it less prone to human error and efficient to transform the day-to-day operation of a business.
Data-Driven Decisions
With technology becoming increasingly popular for businesses to handle their procurement process, business owners are able to make data-driven decisions. With procurement management software, analytics and data are easy-to-read in one simple space and can be used to create better processes, make important business decisions, and control spending. While a manual procurement process may be too complicated to effectively make important business decisions, owners and operators will be able to make more well-informed decisions much easier. In the future, we will only see data-based decision making grow among SMBs as technologies will deliver better insights into the procurement process.
Digital Strategies
Using cloud-based procure-to-pay software has also made business owners think about their current digital strategy to adapt to AI and automation. While this type of procurement software may not directly affect all strategic business decisions, it has been increasingly proving the worth of digital solutions to make businesses consider the current landscape of their entire business and motivate them to implement digital strategies in all aspects of their business inside and outside the procurement process that help grow their organization.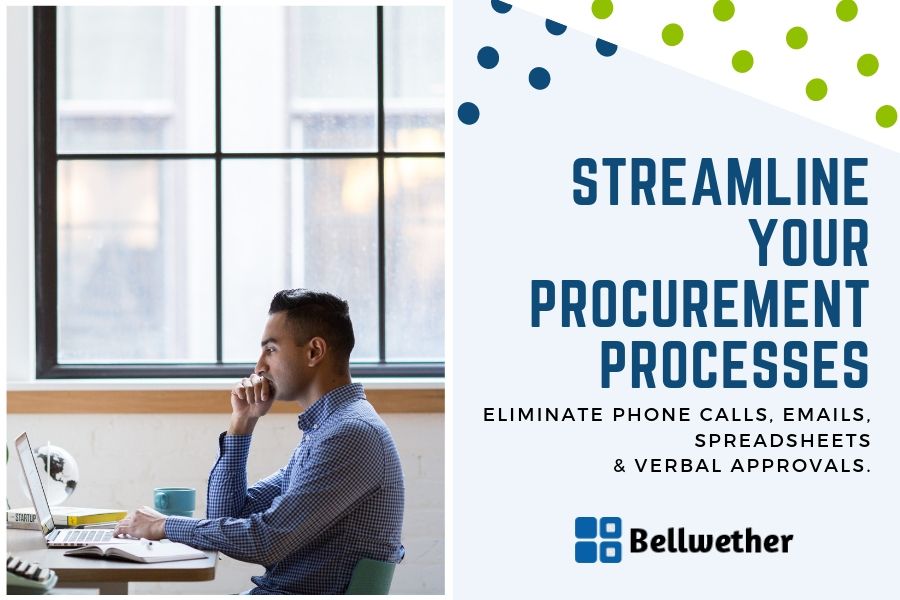 Talent Pools
While many companies still use a more manual procurement process utilizing spreadsheets and the like to execute their current purchase order processes, they'll soon find a shift in their talent pools as procurement software changes the way procurement is done. Many businesses are finding that their employees are not qualified to implement technologies like AI into their existing procurement process, leading to an increase of hiring more technology-driven employees to streamline workflows and improve business functions. While business functions and operations shift to more automated procurement processes, they'll find a need for more tech-savvy employees that are able to complete tasks quickly and effectively using the new software.
Thinking Beyond Price
Customers are important to any business and procurement software has shown to improve the relationship between vendors and buyers. Because synergy between these two parties is important for the survival and success of business-to-business operations, customers need to have visibility in every step of the procurement process to get the best price possible. Transparency not only improves trust among businesses, it will also promote competition to drive profits. Thinking beyond the price and focusing on beneficial relationships, businesses will need to analyze their performance to reduce costs and increase efficiency to make their customers happy and coming back, business strategies that procurement software can help execute quickly and easily. Purchase order software will also help customer service agents answer inquiries and questions from customers regarding their orders or issues, enhancing the customer experience.
Risk Management
There are some uncertainties in running a successful business, but an effective procurement process can minimize risk and prevent legal issues in the future. Being compliant with the legal standards is a great start, but it's not everything. Because word-of-mouth is the biggest influencer of customer purchase decisions, your procurement process needs absolute transparency to reduce possible risks that can result in a bad reputation.
Focus on Indirect Spending
One of the biggest advantages of effective purchase order software is that it helps control costs. Indirect spending needs to follow a refined process to avoid leakages, contract terms, paperwork, and dealing with lots of complicated customer information. This process can be difficult and businesses can easily miss out on discounting, budget accuracy, and supply chain visibility. To prevent missed opportunities, more businesses are looking for automated financial P2P solutions that can be integrated into their current accounting system. This will minimize unnecessary spending by streamlining the entire contracting process.
Artificial Intelligence (AI) Systems
As procurement shifts to a more technologically advanced process, artificial intelligence will play a crucial role in how businesses perform their purchase order process in the future.Repetitive tasks that your employees perform daily will be done using artificial intelligence to free up team members to focus on more important business-affecting tasks. Mundane tasks will soon be put on auto-pilot to also allow businesses and their employees to focus on building beneficial relationships with their customers.
AI and Chatbots
With the implementation of AI, more SMBs will focus on chatbots. In order to retain customers and gain new ones, a company needs to be able to respond quickly to requests for information and be able to answer any questions in a timely manner so that the customer doesn't go elsewhere. While staffing an employee who can complete these tasks may be your first choice, it's expensive to have an employee available 24/7 to handle inquiries as they come in. Instead, chatbots use advanced technologies to simulate human conversation in an automated way. They can also help automate routine tasks and collect data. Chatbots are becoming the less expensive option than hiring a human to perform simple customer service tasks, making them a practical solution for all SMBs who want to be able to respond to customer inquiries quickly and accurately.