Automate Purchasing Processes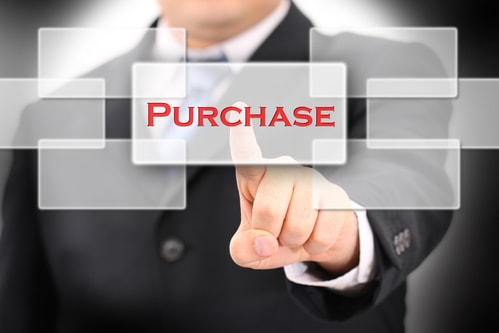 Our free purchasing software helps businesses of all sizes save time and money. Discover the possibilities of automating purchasing processes with our free PO software.
Free Purchasing Software
Yes, you read that correctly. Free. No strings attached. Simply fill out your contact information and receive the BPM purchasing software free.
Our BPM is a stand-alone purchasing software solution that is used by over 100's of clients! And, we have extensive online support resources and tutorial manuals to help you should any questions arise.
Requisitions
Purchasing
Request for Quotes
Receiving
Inventory
Warehousing
Approvals / Budgets
AP module / 3 way match
Budget Controls
Payment Approvals
Get Started
So what are you waiting for? Get started today and see how much of a difference our software makes. Simply complete the form below for more information about our purchasing software solutions.
Related Links:
Purchase order management software | Purchasing management software | Cloud based purchase order system | Cloud based procurement software | Quickbooks Purchasing Management
Request Live Demo
Testimonials
"Since centralization and implementation of Bellwether Purchasing Software, employees cannot simply buy what they want. Now they are more informed. We have tools. We have better contract com- pliance, and we know what we spend. Bellwether Purchasing Software is a small investment, considering the ROI. A small financial investment upfront pays for itself many times over in the long run."

Louis Nicolosi,
St. Anns Community

"The reports that Bellwether provides for inventory, receiving and purchasing are invaluable tools, like the PO status report. Anyone looking to save time, paper and labor should invest in Bellwether Purchasing Software. Tower has been a customer for over 20 years."

Kathi Weldon,
Tower Federal Credit Union

"We have very good experience with Bellwether Purchasing Software to control all our inventory products! Simple to use, and very accurate"

James Muir,
Arbella Insurance Warehouse (Insurance)

"When we implemented Bellwether Purchasing Software, the first thing we realized was a huge time savings. It cut our processing time in half. For example, the Lawson purchasing package required 12-15 clicks to get a printout of a PO. PMX requires 2 clicks. With 30-40 thousand purchase orders per year, the time savings were very significant. JNL first purchased Bellwether as a stand-alone system, but when new programmers came on board, they recommended that we upgrade to the new version. I don't know how we functioned before Bellwether Purchasing Software."

Lynn Arnston,
Jackson National Life Company

"With two campuses and state laws requiring procedures for purchasing, Bellwether Purchasing Software has made my life easier."

Denise White,
Benton County School of the Arts (Higher Education)

"Our purchasing system was a manual excel spreadsheet. Very time consuming and not very user friendly. Bellwether Purchasing Software saves us time and makes purchasing much easier."

Anna Couto,
Canadian College of Naturopathic Medicine (Higher Education)

"Bellwether Purchasing Software has provided a revolution int the manner in which our company procures support material. We haven't been using this software very long, but i am sure we will realize additional benefits as we continue."

Gary Sutton,
Cincinnati Thermal Spray (Manufacturing)

"We immediately realized at least a 25% reduction in processing time when we implemented Bellwether Purchasing Software"

Betty Trainor,
Budget Motels, Inc

"The reporting features have helped me greatly. We have a report called Unmatched receivers that we did not have anything like it in our old system (MP2)."

Shannon Ritter,
Cincinnati Thermal Spray, Inc (Manufacturing)

"Adding Adhoc items to purchase orders is as easy as it gets with Bellwether!"

Robert Sunday,
CTS (Manufacturing)

"Has made the approval process easier by auomatically forwarding on to the next approver and providing notifications when a req is approved. Saves time by not having to constantly check to see if your req is approved."

Kevin Kendall,
CTS (Manufacturing)

"We use the Purchasing module a great deal as we generate a lot of ongoing purchase orders. The blanket PO is great, and the ability to track PO's really helps. Now, I can put releases against a blanket PO and generate a concise, accurate report that accesses the history of the PO and supplies all the information that I need. The Requisitions module and the Receiving modules are also excellent and easy to use. The reports and historical records that all of the modules generate are invaluable tools for our organization."

Lee Lee Raley,
St. Mary's County Metropolitan Commission

"It makes purchasing so much easier."

Amber McBride,
CTS-Texas (Manufacturing)

"It has helped the company stay organized. We're very close to our budget because of Bellwether Purchasing Software, and for that, the company is very grateful!"

Elizabeth DeLuca,
Dicerna Pharmaceuticals (Healthcare)

"It has made me more efficient with running reports and researching solutions to various Procurement functions"

Lisa Lee,
Digital Risk (Financial Services)

"Watching vendors used to be impossible. Now, it is easy. Bellwether Purchasing Software can easily manage all the data flow, and this frees up managers' time to look for competitive vendors."

Michael Allen,
Allen Management

"Bellwether Purchasing Software has simplified our purchasing program"

Paul Walsh,
MA Dept of Public Health (State Government)

"The Bellwether Purchasing system has helped me orginize my quotes. It has also saved me time reviewing the quotes since I can export all the information in to into excel."

Trevor Mentink,
Manitowoc Cranes (Manufacturing)

"With a number of regional operating facilities our previous PMX setup required working through a remote setup. This was incredibly slow and we were limited to the number of users that could be logged in at a given time. New Bellwether Purchasing Software has increased our productivity and given us greater flexibility with writing purchase orders and preparing RFQs. We don't take full advantage of all the Bellwether features but what we do use has been bettered dramatcially."

Adrian Domek,
Natgun Tank Corporation (Manufacturing)

"We have been pleased with Bellwether Purchasing Software and are in the process of upgrading our current version to the newest version. With the new version, we won't have to be dependent on local network reliability and traffic, and we will be able to use Bellwether Report Writer for all kinds of special reports. Also, as we grow, we have more Bellwether users. Currently, we have about 200 employees that use the Bellwether system, so the higher-octane version of Bellwether will allow us to process large amounts of data in a more efficient and timely manner. For the future, we may look at integrating Bellwether Purchasing with our accounting software, which Lawson provides."

Richard Karstensen,
Detroit Newspapers

"Makes quoting a lot easier to our customer."

John Weber,
Ottenweller Company (Manufacturing)

"Bellwether Purchasing Software has allowed Precon to streamline the purchasing process through their easy-to-use menues. The cloud hosted access by Bellwether always ensures us that our data is backed up and the support in this area is fast and resolves any issues promptly. Love Bellwether Purchasing Software !"

Deborah Dupree,
Precon Tank Corporaton (Manufacturing)

"We moved from the application server based PMX software to Bellwether Purchasing Software recently. The hosted solution has had a great impact on the amount of time our Technology department has spent on support of this application. A great move and suggested for anyone who needs to lessen the internal support burden."

Adam Rozek,
State Employees Federal Credit Union (SEFCU) (Financial Services)

"Bellwether Purchasing Software has helped use streamline our purchasing process. The software was easy to implement and we have been able to reduce printing costs now that we are no longer using a paper based system. Thank! Belllwether"

Phillip Morris,
Thomas Road Baptist Church (Non-Profit)

"Being from a small university, Bellwether Purchasing Software is priced right for a small budget, but with the feel of a high-priced system. The modules have more check-offs to avoid double entries than other bigger packages."

William Agosta,
St. Francis University

"Bellwether Purchasing Software is an affordable system that doesn'tcompromise on functionality or ease of use. Our department can now do twice the work in half the time. Bellwether has saved us thousands of dollars in administrative costs and bargaining clout. That's money that goes straight to the bottom line."

Terry LaRock,
Silicon Valley Bank

"Warehousing used to be a big problem for us. Our warehouse was overrun with supplies. With Bellwether Purchasing Software, we can order  according  to usage. It's a good product. We made the right choice."

Tammy Vogel,
Arizona Department of Veterans Services

"Because we are a state-funded college, we are required to conduct business in a certain way. For instance, we are required to bid out all goods and services. We have many repetitious items from year to year, so the material file, which contains all those items and their descriptions, really cuts down on the amount of work required to put a bid together. Everything is already set up, so the bidding process is greatly simplified and the time involved is minimal. The reporting capability of Bellwether Purchasing Software is also a great benefit for us because we have to submit reports regularly to the State of Idaho; for example, the activity report is generated monthly for the State."

Sandi Dingman,
Eastern Idaho Technical College

"I would recommend Bellwether Purchasing Software to any company that wants to save time and money. It's a small monetary investment that yields huge returns by way of time and money saved."

Denise Robertson,
Water and Electric – Carthage, MO

"We love Bellwether Purchasing Software– not only for the benefits of the software, but also because the technical staff is outstanding. Whenever I have a question or problem, they  are  there. The customer service is excellent!"

Aaron Hagen,
Tyco Plastics

"If a company is concerned about the cost of Bellwether Purchasing Software, it shouldn't be. The software is reasonably priced, and it pays for itself right away – about three months for us. The time and money savings are great. It cut our purchasing cycle time in half. We wouldn't be without it."

Joe Tardi,
Cole Taylor Bank

"What I notice is the big difference with Bellwether software, it is written by people that were apparently in purchasing, they were hands on, and get how it works."

Carol Meador,
Lexington Health Network

"The Bellwether program has been very dependable and has many options to suit our business. This is easy for users to learn. Best program for the money. Support is great and people are wonderful. Great company to do business with. "

Dawen Allen,
WSFS Bank

"Bellwether works great for purchasing controls. Great Support staff that is willing to find a way to make a good fit. This is a great tool to help managers realize their budgets. I would recommend this to companies that want to get their spending under control."

Toni Ballla,
Tel Hai Retirement Communities

"We chose Bellwether Purchasing Software because of its ease of use and its affordabilit."

Michelle E,
City of Seward

"As a fundrasier, I have to keep track of a myriad of details for our fundraising events, and it has to be PERFECT! Bellwether allows me to look back and see EXACTLY what was ordered and from what vendor, which not only aids in my tracking of expenses but helps tremendously when planning recurring events."

Jeannie Robinson-Pownell,
Tel Hai Retirement Communities

Compared to our old software, BellwetherPurchasing Software is so much easier to use for tracking, running reports and even making purchase orders.

Bill Cunningham,
Cincinatti Thermal Spray

"With Bellwether Purchasing Software, ordering is so easy- it only takes a about one minute to place the order, which is a big benefit compared to normal ordering where we have to fill the PO, ask for prices, etc. I really love Bellwether Purchasing Software!"

Shrirang K,
Discerna Pharmaceuticals

"Bellwether Purchasing Software has made our purchasing process more fluent and flexible. Submitting requisitions has never been easier!"

Gage P,
Eastern Idaho Technical College

"Bellwether Purchasing Software has streamlined our requisition system and helped in eliminating unnecessary steps in filling supply orders".

Frank Petrillo,
The Denver Post

"Being new to the company is always a challenge and when presented with Bellwether Purchasing Software along with my job I was a bit anxious but I was pleasantly surprised at the ease and ergonomics of this product. I would highly recommend this to new and advanced users."

Stephen Dilworth,
Transdev Busselton (Services)

"Bellwether's convenient SaaS model integrates with many AP applications enabling you to pay your vendors while working through the ePmx system."

Jody Shoop,
Integrated Systems

"Bellwether Purchasing Software works for us Punch-out capability. Very reliable web based- nothing to deploy on servers or desktops. It's low cost, it works, it doesn't break as software goes - what more can one ask for?"

Timothy Allen,
Integrated Systems

"This (Software as a Service, SaaS) perhaps provides one of the most compelling reasons to investigate the Bellwether offering more than the posted accolades from satisfied clients, or the well thought-out and detailed solution specifications provided in their decision-support material. Specifically, and even more so than their enduring (albeit humble) market presence, is that they recognized a trend 30 years ago and acted upon it… … And while the majority of vendors (both large and small) are all heralding their versions of this "new" pricing structure (for SaaS), Bellwether is not rushing to jump on the bandwagon. The reason of course is quite simple, they built the bandwagon."

Jon Hansen,
Purchasing Insignts

"Bellwether Purchasing Software helps us to be more effective in producing our POs and Requisitions. It has streamlined our operations all without compromising quality".

Oliver Nava,
Tecnon Supply

"It's hard to quantify in dollars and percentages how much money, time and efficiency we gained with the implementation of Bellwether Purchasing Software."

Vicky Hopf,
Quick Chek Food Stores