Efficiency is key when it comes to running a successful business. Because efficiency improves productivity and can help businesses easily manage certain aspects of their business, it's important to find ways to increase efficiency during the day-to-day operation. An efficient purchase order system can be implemented gradually or all at once to improve function of your business. By using purchase order software you can streamline the day-to-day workflows of your business, save money, and increase sales easier than using a manual process that takes up time, money, and energy you could use to perform other important business tasks.
How do you improve order processing?
While your current order processing may be working well enough, you'll find that you can save time and money by streamlining your current workflows. Improving your purchase order process with PO software doesn't have to be a stressful, time-consuming task, and can be done with a few simple tips.
E-commerce Integration
Whether you sell your products online through a website or other marketplaces, or haven't considered making a move to e-commerce, selling your products online will not only boost sales but drastically improve your PO process when you synchronize actions from different platforms and put them in one spot. Instead of using dashboards from all of the different marketplaces you use to sell your products, you can integrate your software to demonstrate all critical business information in one simple and easy-to-use platform.
Automation
Using automation wherever you can is an effective way to streamline the procurement process. It will also reduce errors and the cost of the entire process. Automation and flexibility should come together to allow customers to place complex orders and let you approve requisitions quickly and easily. Automation can also take a purchase order and turn it into an invoice in one easy step to create documents that are crucial for business management and budgeting.
Inventory Control
Controlling your inventory is not only a necessity for the organization of your business, but it's important to maintain quality relationships with your customers. It's the age of immediate gratification when it comes to purchasing products. Whether you're direct-to-consumer or sell to other businesses, your customers expect their orders to be processed quickly and delivered in a timely manner. If a customer places an order only to find out a few days later that the item they bought is no longer in stock, this can be detrimental to your entire relationship with the customer. As the business, you should know how many of each product you have in your inventory so that you can avoid problems in the future.  This can be critical and make customers choose whether or not to purchase from you again. If your business shows that it doesn't even know what it has in its own inventory, you'll lose the trust of your customers, something that can break any business.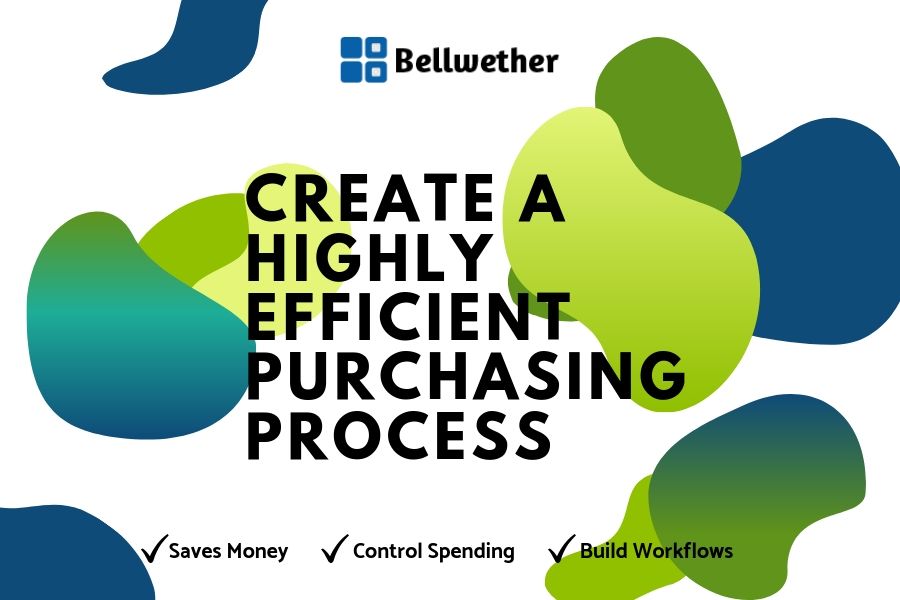 Communication
Purchase orders are all about one thing: Communication. If communication is lacking through the entire purchase order process, you'll face delays and disruptions that can damage your relationship with customers and prevent them from placing orders with your business in the future. Orders need to be transferred to the correct departments and employees to improve workflows. You'll also need purchase orders and invoices that communicate all necessary info with customers and other employees within your business. Your information needs to be up-to-date and correct so that you can complete the purchase order process more effectively and efficiently.
Simplify Database
No matter the way in which customers place orders with your business, you need to be able to receive vital information without issues. This information must then be available for your employees to access from across different departments. Data must be seamlessly transferrable throughout different areas of your business, from the accounting department to production and customer service. Many databases can be complicated and confusing to use for both customers and businesses, making placing and processing orders more difficult than it needs to be. Problems from an overly complicated database and purchasing system can cause a breakdown in the process and negatively affect the entire customer experience. Instead, using one program that can be integrated with all of the others and show vital information on one screen instead of multiples, can streamline workflows throughout departments and lead to more sales.
Simplify Documentation
The procurement process has a few vital pieces of information for each customer: the purchase order, invoice, and any service terms. This documentation is necessary to prevent risks and help improve customer service and production. While one purchase order may have many documents to maintain, these should all be in one spot so you can find them easily when you need them. It will also benefit your customers if they have questions about certain orders and pricing. Because you can't always rely on your customers to keep the proper documentation, it's important that you have all of the important information to prevent confusion in the future.
Purchase Management Software Integration
Whether you manually create purchase orders and have used spreadsheets throughout the purchase order process, or have used purchase order software in the past and are looking to retire your current system, it's important to find software that integrates with your other programs. Purchasing management software pays for itself as it allows you to streamline workflows, improve efficiency and automate your current process to control costs and help you increase sales and profit.
While there are many different types of software out there, you need to make sure that the system you choose allows for easy integration with applications and software you're already using to create a seamless and automated purchase order process. If you already use QuickBooks to manage purchase orders and invoices, but are looking for more robust purchase order software that can create even more efficiently among your employees, the new purchase order software you use should be able to easily integrate with QuickBooks to improve workflow without disrupting the current system.