Purchase order software is essential for businesses who want to save time and money by automating the purchase order process and controlling costs. Whether you're new to using purchase order management software or have used it in the past and are looking to retire your current software, selecting the right purchasing software is critical when it comes to your business.
What are the essential features you should look for?
When trying to decide which purchase order software is right for your business, there are a few features you should look for before deciding to make a purchase.
Vendor Database
This is crucial if you have a lot of vendors or want a simplified way to manage them. A vendor database lets you track information about vendors, view order and payment history, and even service terms. You can easily compare vendors to make important decisions and remind yourself of current service terms to make sure your relationships with vendors are the best they can be.
Automation
Productivity is an absolute necessity when it comes to a bustling business. Automation allows you to streamline workflows to get tasks done quickly and correctly. Good purchase order software should be able to keep crucial information in one spot and automatically approve purchase orders based on customizable key factors, such as price.
Purchase Order Documents
The documents that you need for your business should be easy to find so that you can easily track procurements inside your business and create beneficial communication between your business and your vendors. These documents should be able to tell you crucial information such as who the vendor is, what items were purchase, when the PO was created and who created it.
Tracking Information
While customers will want to easily track their purchases, tracking can offer benefits within your company as well. For production, being able to track orders allows your employees to be more productive by preparing for future purchase orders. Customer service teams will also use tracking to find important information your customers might be searching for, so you can easily provide your customers with the information they need for outstanding customer service.
Streamline Approvals and Requisitions
PO software offers business the opportunity to clearly define and refine their requisition and approval process to make it easier to control costs and increase efficiency. Your software should help implement a more manageable approval process and automate as much as the process as possible.
Matching Purchase Orders and Invoices
While purchase orders and invoices are two different types of documents, they are both important for maintaining a successful business. While purchase orders may list prices, they are not an invoice, so your software should be able to turn purchase orders into invoices that you can send to customers and keep on file. Instead of creating a new invoice from scratch, you can use information already in a customer's PO and let the software do it for you.
Other considerations when purchasing procurement software
Making the right choice is crucial when it comes to selecting purchase order software. Depending on your current business landscape and procurement process, there are a few more considerations you should make when making such an important decision.
Software Version
When you've narrowed down your search to just a few purchase order software options, you should take a look at the current software on the market. If you can find software released recently, that will have all of the advanced features with unmatched effectiveness. If you choose an older version, you may end up with expired features that are no longer effective at streamlining the procurement process.
Virus Protection
Your software should have high resistance to viral attacks through active scanning and detection and an ability to eliminate any viruses so that you can protect your information and keep your procurement process functioning optimally.
Analytics
Because purchase order software is all about handling information, it's important to make sure the software you choose has the ability to manage and analyze all of the information that is crucial to your business decisions.
Compatibility
You'll want to make sure the software you choose is compatible with other programs and systems. It should never work alone, but with your vast network of business programs, such as QuickBooks to ensure efficiency and productivity.
Reputation
The best way to make your final decision is to look at reviews and past performances of the software. The reputation of the software can help you choose between few or many systems and quickly help you narrow down the search. You can find reviews online and on the company website, along with case studies from previous customers.
How to choose for the right vendor
Now that you know the essential considerations to make, it's time to choose the right vendor. This process doesn't have to be complicated and can be done with the help of your management team or on your own.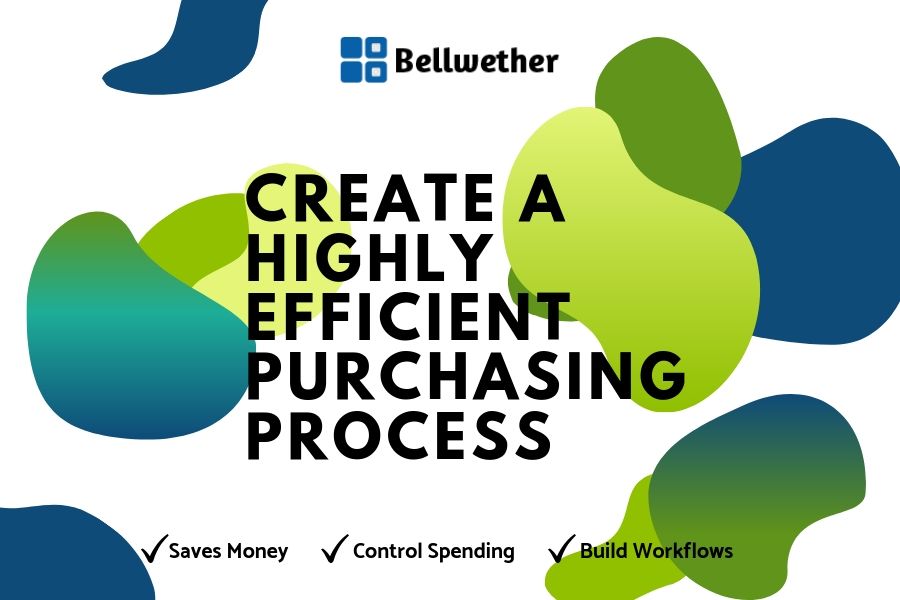 Figure out what you need
There are different types of procurement software that can range from simple applications to more robust systems. The prices will usually depend on which level of procurement software you purchase, so it's important to make sure you know what you need. You can speak to management and everyone who uses and will use the software to make sure you gather a list of your business's needs. In some cases, you'll find that you were looking at an expensive vendor with a robust system that seemed like the right fit, but based on your list, you may not need to spend as much on that system and can go for less robust, simpler software that's cheaper and will fit your business needs much better.
Check Credentials and Customer Reviews
When you've found a list of possible vendors, it's important to check their credentials and certificates. You need to make sure your vendor is qualified for businesses just like yours. While some vendors may look ideal, you'll find through further review that this vendor isn't right for you. On the other hand, you may find a vendor with great reviews and intriguing case studies that you weren't considering before. It's important to make sure you look past any beautiful websites and dig deep for vital information about what other businesses say about the vendor.
Check for hidden fees
Procurement software vendors will sometimes list their pricing on their website, but do not include hidden fees upfront. You may need to do some digging to find out what else they charge for to decide if they are right for you.
Test Drive
The best way to decide if a vendor is right for you is to take a test drive. Many procurement software vendors do allow you a free trial for a specific amount of time that you can use to make your final decision. You can do trial procurement runs to make sure the software has everything you'll need to run your businesses more efficiently.
Ask Questions
Once you've narrowed down your search to only a couple of possible vendors, you should ask questions to make sure they can fit your needs. Whether you've done a trial or not, you should contact the vendor with any additional questions you have. You never want to just purchase procurement software when you still have questions because this can disrupt your entire purchase process when the time comes to use the software.