Key Facts & Figures:
Saved over 48 hours / $1200 a month by eliminating reconciliation errors through a single system
Now have a single system to track 1000 items and 600+ unique part numbers
Unified Platform over 3 Locations saved countless hours
Very challenging to use two platforms that didn't integrate Procurify Purchasing and Barcloud Inventory
This rapidly growing internet service provider has been able to combine both purchasing management and inventory tracking software into single source solution by integrating Bellwether which resulted in them saving 48+ hours of extra work per month for their employees.
who is mainstream fiber networks?
Pioneers of reliable gigabit internet for Indiana communities that need it most with a 100% fiber optic connection. Founded by Bryan Gabriel, Mainstream Fiber Networks is proud to be able to provide affordable, high speed internet to rural areas across the state of Indiana and now services over 8,000 homes.
The Problem
As a growing company, expanding to neighboring communities, Mainstream Fiber Networks realized that they needed to have better tracking and visibility in their in house inventory, which included purchases made of several products that were going in and out of 3 different company locations.
Initially we were tracking our inventory in one software and our procurement needs in another. We needed a single source solution to enhance our procurement strategies in which we could have an end to end holistic supply chain picture. By not being able to track purchases with a single software solution, we were consistently running into inconsistencies in our inventory counts at our various company locations, which affected our overall service ability and slowed down our overall service completion time. From one location to another our accounting team continuously kept finding discrepancies that need to be fixed which ended eating up 8-10 hours of extra reconciliation work each and every single week.
"We were using two different software products to track both our purchasing and inventory, and because they where separate we were not able to actually, efficiently track our inventory across our multiple site locations as closely as we would like. The single Bellwether procurement and inventory management software solved our needs perfectly."
Ann Yates
Purchasing Manager, Mainstream Fiber Networks
Requirements
They required an all in one procurement software system that had the following features:
Ability to track everything in one system including; purchase orders, quotes, vendor login, invoices, inventory tracking for all their items for each of their locations.
Integrated inventory tracking solution.
QuickBooks integration so they could easily link up to their accounting software.
One stop shop for procurement & inventory needs: As a resolution, Mainstream Fiber Networks required a single source software solution to track inventory in all of their locations which would maintain exact counts of all product and items warehoused in the entire company and could also handle their procurement needs.
Consistency in Visibility: This would track all purchases and sales throughout the entire company regardless of which location the product came in or out of. It was critical that the inventory numbers were precise to maintain proper counts and consistency throughout the company.
Ease of Use: This tracking system had to be easy for all employees to be able to utilize without needing to rely upon extensive training to understand and get everyone up to speed across the entire organization.
What was needed in the software? When a quote is written, the proper documentation should be visible to all necessary personnel in all departments of Mainstream Fiber Networks and this data should be refreshed on a regular basis, daily if possible to keep the visible lines of data flowing-from the employee that takes the order to the employee that sends the product out and then to the employee that has to reorder that product so it is back in inventory. Time delays because of procurement or inventory tracking discrepancies often caused frustration that lead to lost efficiency and money drainage problems for Mainstream Fiber Networks.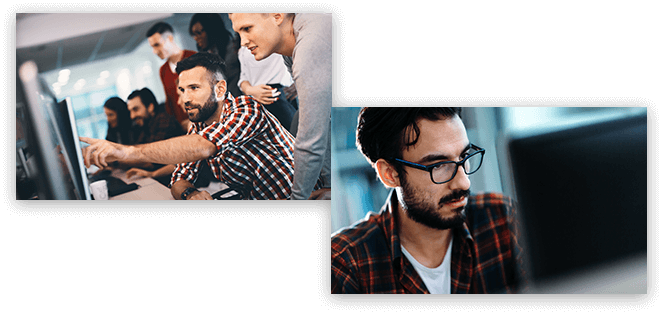 The Challenge
Growth and expansion to other regions is always a challenge and having a single software that can give "real time" accounts of inventory and purchases was a priority for the Mainstream Fiber Networks to help streamline internal processes and save valuable time. A few years back this problem didn't exist since they were only in one location serving a single county. Since this time they have added in three additional counties to their roster withwith their eyes set on one day becoming a tri-state operating company.
Because of this expansion and the company having multiple locations, new challenges arose where they needed a solution to take care of the following items:
Unified tracking of inventories across multiple locations
Accurate tracking of all purchases
Ability to track over 1,000 unique items
Simultaneous tracking of up to 600 part numbers at any given moment.
"With their current needs their old procurement software, Procurify, that they were using wasn't able to meet the requirements that they had, which is why they started to seek out a new solution."
— Ann Yates
Purchasing Manager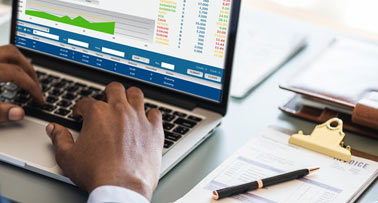 Searching for a Solution - How did they find Bellwether and most importantly Why Bellwether?
Just like most searches that start in today's day and age they turned to Google to look for alternative procurement software solutions. They found a handful of other options in the marketplace, but Bellwether stood out to them based on a few distinctive points. The first was the fact that Bellwether seemed to be one of the only solution providers on the market that combined both the ability for inventory tracking and procurement software into a single solution. Secondly was their vast experience of having 34 years being involved in the industry.
Since they were migrating from their old integration setup using two different pieces of software for them it was critical to capture all of their historical data and have it into the new software.
They needed to ensure the new software could easily import all of their current data.
The software needed to be able to input and pull information from two different data sets which included Procurify their old procurement software and BarCloud their asset and inventory tracking software.
After setting up a demo of the software and speaking to one of the Bellwether team members the decision was clear that Bellwether was the clear choice winner.
The Results
Since incorporating Bellwether as their new all in one procurement and inventory tracking solution Mainstream Fiber Networks has been able to improve their workflow efficiency significantly.
Greater Visibility: Now with their single source solution all of the companies users groups can have visibility into their current inventory supplies and upcoming purchase requests for all three of their locations.
Greater Scalability in Business: Mainstream Fiber Networks now has more confidence that they will be able to continue to scale their business efficiently to work towards their regional growth goals of becoming a tri-state company with numerous more office locations.
Greater Accuracy: Managers can now quickly and easily see all relevant data about their procurement process including order history, overall spending and remaining budget. This allows them to make educated decision allowing accurate data to drive their decisions about their inventory needs. Having all their companies data migrated into this new centralized system also helped them prepare and get ready for an upcoming company audit that was scheduled to take place.
Key Business Impact: Before Bellwether, the accounting team had to spend anywhere between 8-10 hours a week simply going through and doing reconciliation of orders, payments and deliveries since they had poor procurement exposure. The transition to the new software has been a welcomed change for all employees as they have seen a more streamlined workflow. With Bellwether as the centralized system for both procurement and inventory tracking it has been able to gain better visibility for everyone across different locations which has reduced the need for constant time consuming back and forth email and verbal communication between various departments of Mainstream Fiber Networks.
"In addition to saving saving time and money, our accounting and finance teams have now been able to pull accurate information with ease and generate reports very quickly."
— Ann
Purchasing Department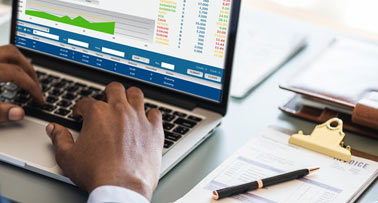 Now whenever there is a question about a specific order the purchasing manager or one of the accounting staff members can easily perform a search in the system and pull out all the necessary information. This helps everyone be informed about the specifics of a purchase order such as who originally submitted the request, who approved the request and when the delivery was received or is expected to arrive. This further helps boost overall confidence across the organization and eliminate frustrations associated with inaccurate data.
Mainstream Fiber Networks is pleased that they have found Bellwether as an efficient combined solution for their procurement and inventory tracking needs.